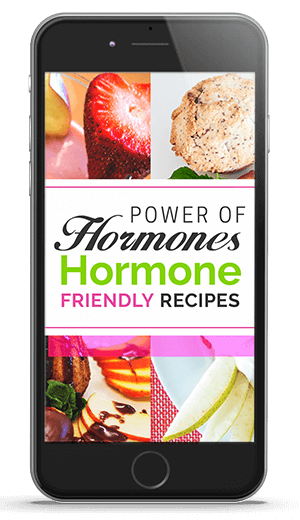 I know how it feels when you get home to cook dinner after racing around all day, working, collection children, running errands, basically managing a household and being your children's chauffeur… You are exhausted. Mentally and physically drained.
And I find it so hard to be organised enough to plan out the week's meals so that they are not only healthy, hormone friendly, family friendly, affordable but also quick to make… which is why I created The Hormone Friendly Cookbook.
Each recipe is easy to make, quick to prepare, tasty and best of all supports optimal hormone health
50 Easy-To-Make Hormone Friendly Recipes Dedicated To Helping You & Your Family Stay Healthy, Happy & Full of Energy
You'll treat your family to meals like Honey Mustard Lamb & Roasted Vegetable Salad… Coconut Chili Chicken with Roasted Vegetable Salad…
Or how about our fun way to make Broccoli and Cauliflower Pizza Base… which are great for parties, by the way…
These 50 easy-to-prepare meals are an absolute-must if you want to support optimal hormone health.
What's more... they're so downright delicious, your loved ones will beg for more.
These recipes are fool proof. Seriously my cooking repertoire is pretty basic so If I can make them anyone can make them!
In other words: you don't have to be a chef to cook these dinners.