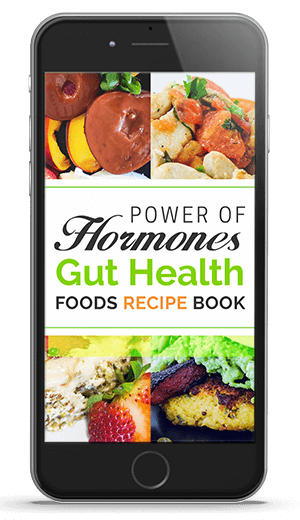 Our gut health impacts us far more than I realised. Scientists now believe that everything from obesity, migraines, allergies, autoimmune disease, hormone imbalance, fatigue and much more could all be connected to our gut health.
Having the right balance of good and bad bacteria is essential. If our gut flora is out of balance we can develop 'leaky gut syndrome'.
What this means is that molecules that should stay in our gut escape through our gut wall allowing it to travel through our body to places it shouldn't.
This in turn triggers our body to fire out an immune response, increases inflammation and disrupts our hormone balance.
The good news is that our diet is a great place to start when trying to improve our gut health!
Simply avoiding inflammatory foods, sugars and low nutrient dense foods can negatively impact our gut flora.
So when we created this recipe book we focussed on ingredients that are known for their anti inflammatory properties, were low in sugar, nutrient dense, high in fibre and rich in anti oxidants.
Here are just a few of my favourite recipes that are included in this book…
Salmon & Spinach Frittata… Creamy Mushroom Soup or Lemon Garlic Shrimps.