Remember, this is a ONE TIME ONLY offer and will not be repeated. You will never see this offer ever again after you leave this page, so take advantage of it right now.

Here's exactly what you'll experience when you add "The Adrenal Program" to your order today…
The Adrenal Program is for women who are feeling seriously burnt out and have a strong suspicion that they might have Adrenal Fatigue. Some of the common symptoms of Adrenal Fatigue include feeling tired no matter how much you sleep, sensitivity to sunlight, afternoon sugar lows, craving salty & sweet foods, and not being hungry until after 10am.
Included:
+ The Adrenal Program
+ The Adrenal Reviver Cookbook
+ Guided Meditation Audio For Anxiety and Stress
The Adrenal Program eBook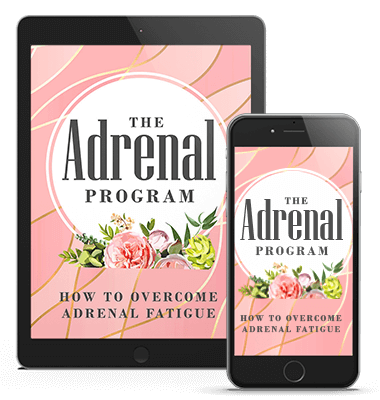 I vividly remember the day that my Adrenal Fatigue tipped me over the edge. I had been experiencing this overwhelming fatigue for months and every doctor I saw told me there was nothing to worry about. That being tired was just something we all experienced.

But on this one particular day I was driving down the highway with all three children in the car when my exhaustion took over. I could feel my eyes were getting heavy and I was losing the fight to stay awake. Luckily I managed to pull the car over before causing an accident and we were all left unscathed, but at that moment I knew my exhaustion wasn't normal.

Adrenal Fatigue is a real condition and one that we shouldn't have to put up with. Because it's not meant to be a life sentence - it's a reversible condition that we CAN overcome by taking steps to restore our Adrenal health.

The Power of Hormones Adrenal Program was created to help women do exactly that – restore the health and functionality of the Adrenals in order to regain maximum energy and vitality.

The methods contained within this program changed my life, and I hope they will do the same for you.

Bonus #1

The Adrenal Reviver Cookbook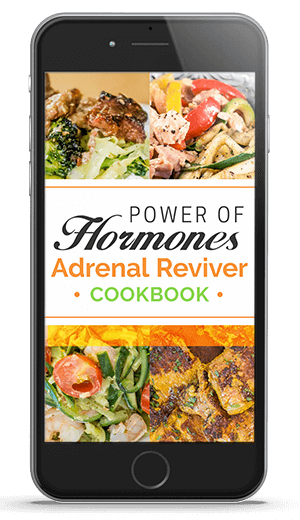 To support our adrenal glands it is a good idea to avoid foods that cause inflammation and increase our consumption of anti-inflammatory foods.
It is also important to eat high-protein foods, plenty of vegetables and avoid refined sugars and processed foods.
Adrenal Fatigue sufferers should ensure they boost their intake in B Vitamins, magnesium, zinc, selenium, omega 3 fatty acids and vitamin C & D.
It is also a good idea to add adaptogenic herbs to your diet – cordyceps, ashwagandha, rehmannia, and licorice root.
Our Adrenal Support Cookbook contains tasty, easy to cook recipes that will support our recovery from adrenal fatigue.