Remember, this is a ONE TIME ONLY offer and will not be repeated. You will never see this offer ever again after you leave this page, so take advantage of it right now.

Here's exactly what you'll experience when you add "The Adrenal Program" to your order today…
The Estrogen Fix program is aimed at women who suffer from Estrogen Dominance. The signs of estrogen dominance for women are increased fat storage on the hips, increased premenstrual tension, heavier periods, difficulty losing body fat, and in extreme cases, conditions like endometriosis and polycystic ovarian syndrome.
Included:
+ The Estrogen Fix Program
+ Recipes For Weight Loss Cookbook
+ 4 Exclusive Weight Loss Audio Interviews with Experts
The Estrogen Fix eBook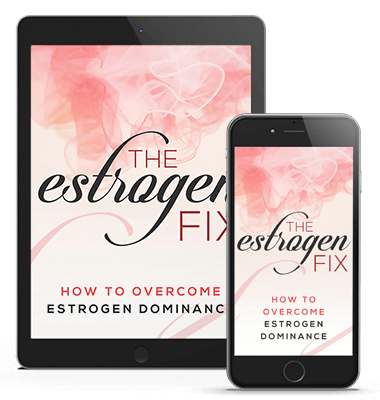 The Estrogen Fix is a women's health package that aims to provide women with everything they need to balance their estrogen levels and experience lasting relief from symptoms such as fatigue, weight gain, problem skin, and reduced desire in intimacy.

It includes a 140+ page guide that leads women step-by-step through identifying symptoms of estrogen dominance, interpreting hormone test results, and creating their personalised treatment plan.

Taken from a holistic approach, users are guided to identify the right combination of medical and natural hormone treatments that will work best for their body and achieve the results they are looking for.

The goal? To help every woman who is suffering from hormone imbalance to look and feel amazing again, by identifying and treating the root cause of her symptoms.

The package also includes amazing bonus resources aimed to maximise results and target problem areas. Check out what's included below.