Letter From Ange
Hey there,

I am delighted you joined our amazing Power of Hormones community and newsletter list!

Over the next 7 days, you can expect to receive a new email each day with crucial information about your hormones and how they can affect weight loss, depression, sleep, and fatigue.

You'll also discover how one particular type of exercise, and 9 well-known foods can actually negatively impact your hormone health and sabotage weight loss goals.

After the first week, you'll get 2-3 emails a week with further news updates on hormone related issues, advice, helpful products and giveaways.

I really hope you enjoy all the information we have put together for you in the newsletter.

Right, are you ready for Day One of our myth busting newsletter? Let's get into it!

What are the 9 hormones that affect our ability to lose weight?


We asked our members what was the absolute worst symptom they experienced from having unbalanced hormones… and for nearly 75% of you it was the inability to lose weight.

What we also found was that for the most part, our members were doing absolutely everything right. In fact our members displayed habits, diets and behaviours that were better than some top athletes!

So why then is weight gain one of the most common symptoms reported in our group?

Well it's because there is a direct relationship between our weight and our hormones. In fact there are 9 hormones that impact our body's metabolism, fat storage, muscle mass and hunger signals.

1. Thyroid

Your thyroid gland produces T3, T4, and calcitonin which together are responsible for maintaining your body's metabolism. The trouble comes when not enough of these hormones are produced. Underproduction of these hormones leads to hypothyroidism - and one of the most common symptoms reported of hypothyroidism is weight gain.

2. Insulin

Insulin is a hormone secreted by your pancreas. It helps to carry glucose into your cells to be used as energy or to be stored as fat, thereby maintaining stable glucose levels in your blood.

However, overconsumption of processed food, unhealthy snacks, alcohol, or even artificially sweetened drinks can lead to the body developing a resistance to insulin. This causes higher levels of glucose to remain in the bloodstream. These constant spikes in blood sugar levels can lead to weight gain and in some cases, Type 2 diabetes.

3. Cortisol

Cortisol is a hormone secreted by the adrenal glands when you are depressed, anxious, stressed, nervous, angry, or physically injured. Its primary function is to decrease your stress levels by temporarily increasing blood sugar, suppressing your immune system, and aiding in the metabolism of fat, protein, and carbohydrates.

The problem is that for many of us, our bodies are in a near-constant state of stress!

This leads to cortisol being over-produced, which leads to more blood sugar spikes, fat deposits around the belly, and the maturation of fat cells (as well as a whole lot of other health issues throughout the body).

4. Testosterone

Testosterone is often considered to be a 'male hormone', but it is also secreted by females and plays a vital role. It helps to burn fat, strengthens bones and muscles, and improves libido. Age and high stress can cause a significant decrease in testosterone levels in women, leading to loss of bone density, loss of muscle mass, and obesity.

5. Progesterone

Your levels of the hormones progesterone and estrogen should be balanced in your body for optimal functioning. Progesterone levels can drop due to a variety of reasons such as high stress, use of contraceptive pills, and menopause. This drop in progesterone can result in weight gain and depression.

6. Estrogen

Estrogen is the primary female sex hormone. Any imbalance in levels of estrogen in the body can lead to weight gain. High estrogen levels can be due to either overproduction of the hormone (caused by a variety of factors), or due to a diet too rich in estrogen.

When estrogen levels go up, the cells producing insulin get stressed. This makes you resistant to insulin, causing a rise in blood glucose levels and weight gain as a result.

Premenopausal women have lower levels of estrogen. In order to replenish the supply of estrogen, the body starts looking for other sources that produce estrogen. One such source is fat cells. So when estrogen levels drop, the body starts converting all available sources of energy into fat in an attempt to replenish the estrogen levels. This leads to weight gain.

7. Leptin

Leptin is a hormone that regulates energy balance in the body by inhibiting hunger. But when we eat too much high sugar food, the oversupply of fructose gets converted to fat, which gets deposited into areas such as our liver, belly, and thighs. These fat cells secrete leptin.

As more and more leptin get secreted, our body gets desensitized to it. This causes the brain to stop receiving signals to avoid eating – which is why we crave more and more sugar.

8. Ghrelin

Secreted primarily by the stomach, ghrelin is known as the hunger hormone. Ghrelin stimulates the appetite and promotes fat storage. Ghrelin levels rise after people have been dieting or fasting, which explains why it can be so hard to maintain a new diet long-term.

9. Melatonin

Melatonin is a hormone that regulates sleep and wakefulness. While you are asleep your body releases growth hormones which help your body to heal, lower body fat, and build lean muscle.

But if you do not get enough good quality sleep, this healing process gets disrupted, which can lead to stress and inflammation-induced weight gain.

So to recap, those are the 9 hormones that can affect your ability to lose weight.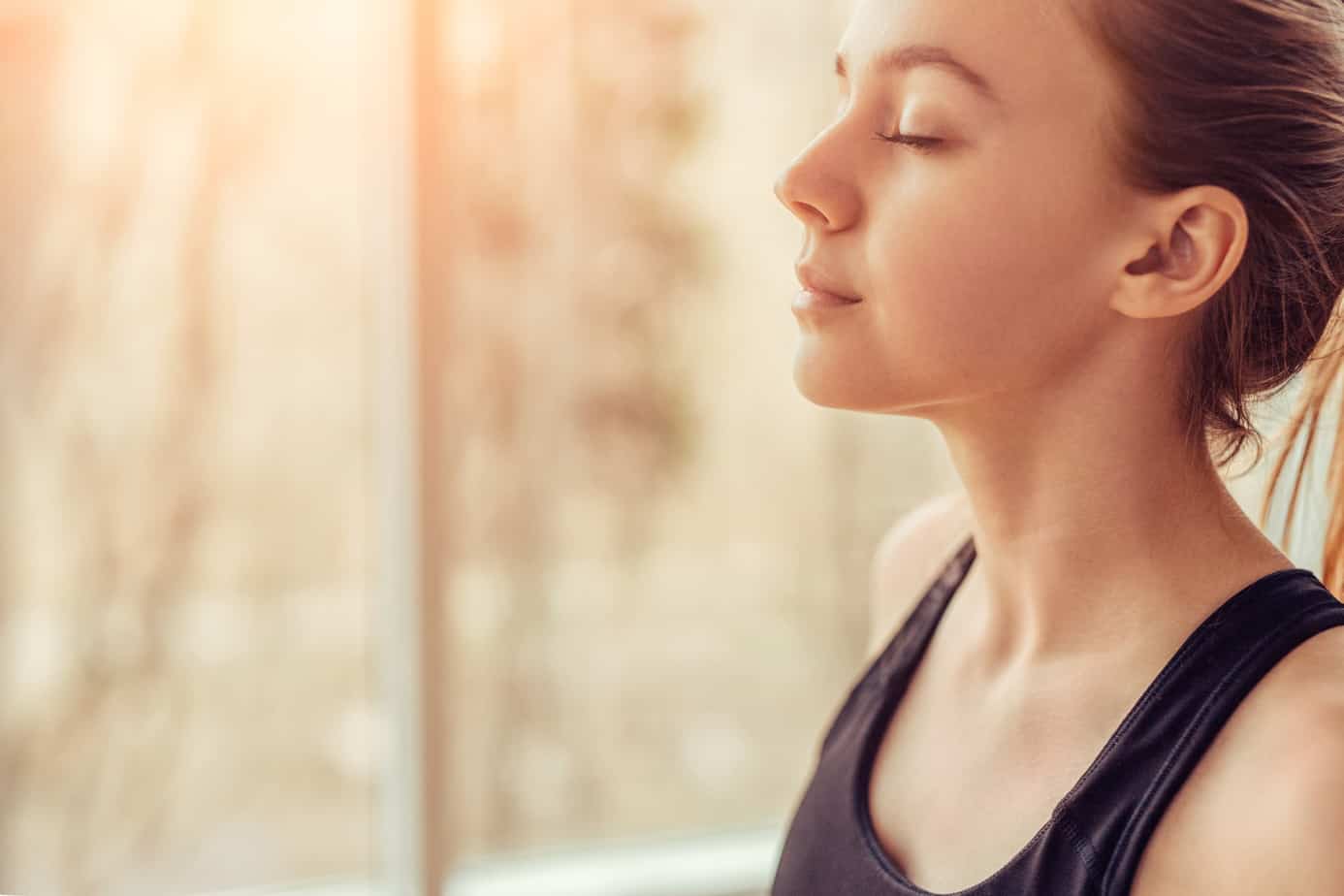 Did You Know?

You Listen with Both Sides of Your Brain

Researchers at the Indiana University School of Medicine used fMRI machines to monitor brain activity while men and women listened to a passage from a John Grisham novel.

While most of the men showed activity exclusively on the left side of the brain (typically associated with listening and speech), most of the women showed additional activity on the right side (associated with creativity and expressiveness).

This could be why women are usually credited with "hearing" what's left unsaid in a conversation.

Our Hormones Can Help Us Schedule Our Dentist Appointments

If you need a root canal, pull out your calendar. Estrogen makes us prone to dry sockets in the mouth, which is when a blood clot becomes dislodged from the hole where a tooth has been pulled, exposing the bones and nerves underneath. When a dry socket becomes infected, it hurts like crazy.

To avoid ever experiencing this kind of pain, Barnes-Svarney suggests scheduling your extraction during the last week of your menstrual cycle (days 23 through 28), when estrogen levels are lowest.

If you're pregnant (or planning on being), you should be aware that surges of estrogen can also cause gums to swell and increase the risk of gingivitis, so it's important for pregnant women to get their teeth cleaned and examined every three months or so.


When You Hurt, You Really Hurt

Earlier this year, a big study found that when women and men are suffering from the same health conditions—cancer, back problems, infectious diseases—women are significantly more likely to say they're suffering.

Researchers from Stanford University concluded that women feel pain more intensely than men, and they said that while tough-guy stereotypes may account for some of the differences, another explanation could have to do with hormones.

Previous studies have shown that high levels of estrogen can trigger the brain's natural painkiller system, dampening the "ouch" signals. But when estrogen levels drop during certain parts of the menstrual cycle or after giving birth, the system is thrown off, so women will have a more intense physical response to whatever's ailing them at that time.