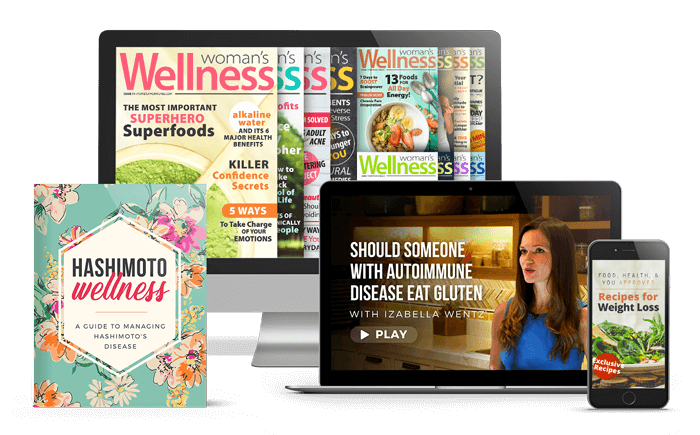 Your Hashimoto Wellness book will be shipped within 24 hours purchase and will arrive within the next 14 days.

You will also receive INSTANT digital access to the full package online including:

The full collection of our exclusive A Woman's Wellness Magazine.
Hashimoto Wellness - A guide to managing Hashimoto' Disease eBook which can be downloaded immediately after purchasing.

An exclusive interview from Food, Health & You about Autoimmune Disease.
Finally we have included a Food, Health & You approved Recipes for Weightloss cookbook.
Buy Now
Or skip this offer and take me to the Members Area