What I discovered in my research was that the topic of hormone imbalance is extremely contentious. Even delicately broaching the subject appears to make people bristle and squirm!
The bottom line is that there are two quite different takes on it.
1. The first, which includes most
mainstream doctors and endocrinologists
, is that hormone imbalance isn't a big deal and shouldn't be treated unless life threatening or where test results are well outside the normal range.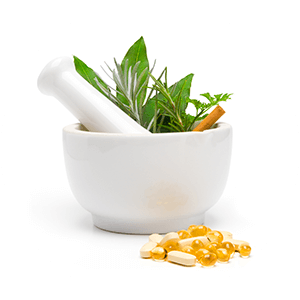 As a general rule this group does not accept the idea that Adrenal Fatigue as a condition and feel strongly that it's all a lot of hype and fuss over nothing.
And for the most part if a female patient complains of fatigue, weight gain, and low mood, they are a lot more likely to diagnose depression and prescribe antidepressants, diet and exercise changes than a hormone imbalance.
2. The second, which includes
naturopaths and alternative medicine providers
, acknowledge that hormone imbalance, including Adrenal Fatigue, is a real thing. And they strongly believe it should be treated.
99.9% of the time
this group will recommend herbal supplements.
The problem is that women are stuck in the middle, unsure as to what is right and what is wrong. And the truth is that neither is 100% right.
Bridging The Gap Between Mainstream Medicine and Natural Health
I do have a lot of respect for doctors and I have lost count of the number of times their prescriptions and recommendations have helped my family when we have been ill.
But after being told time and time again that my insomnia, weight gain, low mood and skin problems were 'normal' and that there was nothing that could be done, I simply couldn't accept that this was true.
So I went to see a naturopath.
And the appointment with the naturopath appeared at face value to be great!
She didn't order any testing but she acknowledged that my symptoms were likely hormonal. I was told to purchase a variety of supplements and herbal tinctures and to come back in 6 weeks.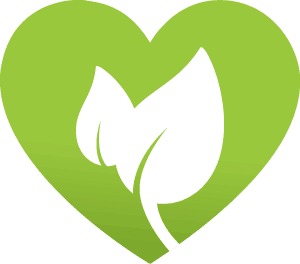 Unfortunately, my symptoms didn't improve, so when I went back she recommended we try a series of different herbal treatments. My sleep and mood improved, but not the energy or weight issues.
As time went on it didn't seem to matter what expensive concoction we tried, I just couldn't shake the fatigue and eventually I couldn't afford to try any more.
What I realized is that
we needed a middle ground
which is why I created
The Power of Hormones
. I wanted to bridge the gap between mainstream medicine and natural health.
I strongly believe that every single woman is unique and that there is no one set way to treat hormone imbalance.
The truth is that every woman's experience with hormone imbalance is different and for a lucky few who don't experience any symptoms, many more are needlessly suffering. And the response, "There's nothing we can do" is simply not good enough.
To successfully treat hormone imbalance, each individual needs to be heard. We need to learn how to interpret our symptoms and our test results. We need to keep a record of when we feel great and when we feel awful.
I genuinely believe that there is a place for both natural and modern medicine and I hope that in the future the two professions can come together and learn from each other.
But until then, my goal is to provide women with all the treatment options, natural and synthetic, in one place so that together we can create a personalized treatment plan for their needs.