Hey there,

I'm Ange and you have probably taken one of my symptom quizzes or seen one of my articles on how to deal with brain fog, low libido's, fatigue and weight gain.
So I know you are determined to improve YOUR health and life!
I have dedicated the last decade to researching women's health issues because I was fed up with suffering from them myself.
I personally went through a phase where I was bouncing from one doctor to another desperately searching for that one suggestion that might help.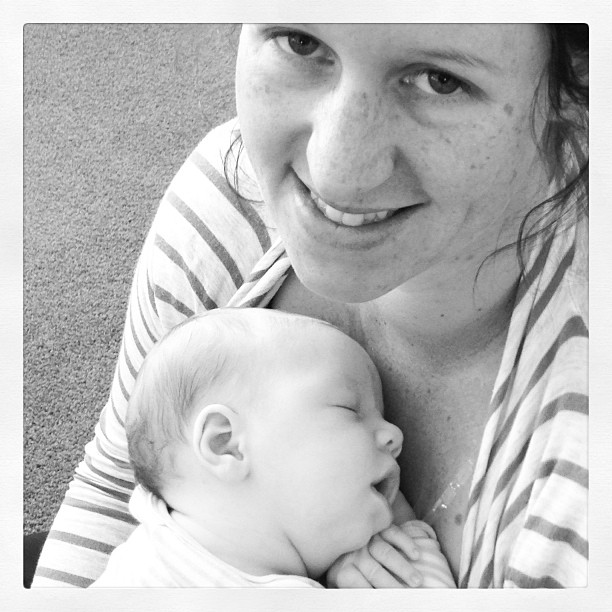 The problem I kept encountering were doctors who wouldn't really listen to me, I would complain about this all encompassing fatigue and they would take one look at me and say...
'It's because you are a mother, it's normal for people like you'.

And if I complained about struggling to lose weight even though I was following a low calorie diet and exercised for at least 6 hours a week... they would still tell me that 'I need to eat less and move more'.
I quickly learned that if you are a woman, and even worse if you've had children, our symptoms of fatigue, weight gain, low libido, low mood all fall on deaf ears.
The expectation is that we just tough it out. Put a brave face on it and just put up with it.
I was so frustrated by this attitude.
How could it be normal to feel like this? Surely there was a way of feeling better, more energetic, happier and more like my old self?
A chance encounter with holistic practicioner lead to a series of huge breakthroughs for me and my health.
As a general rule, medical practicioners overlook hormone imbalance in women as a root cause of the debilitating fatigue, stubborn weight gain, bad skin, brain fog and low libido's many women experience.

That it doesn't take much for our hormones to fall out of balance. An extended period of stress, a divorce, a death in the family, illness or moving house cause all trigger an upset in our delicate balance of hormones.

While an imbalance in hormones may not be life threatening it can be debilitating.

That your test results could come back normal but that this doesn't necessarily mean that you should feel well. Health laboratories use averages based on the results of your local community. That means they generally encompass all ages, health conditions, and lifestyles.
So Why Did I Create This Program?
Because I believe women need to take control of their own health. That women are capable of managing their own treatments if they're given the right unbiased information.
When I started researching hormone imbalance I found that there were a lot of sites that pushed you into their particular treatment plan or convinced you to spend hundreds of dollars on the 'magic cure'.
The reality is that each of us is unique, and a one size fit all approach is not going to work.
So based on my experience, my research and hundreds of conversations with women's health experts I put together a program that will enable all women to take control of their fatigue, improve their mood, rediscover their libido and shed that stubborn belly fat.
So How Does It Work?
The first step is figuring out where to start.
Take one of our quizzes and see what your symptoms suggest might be going on.

Get your hormone levels tested.

Analyse your own results and decide whether they are optimal for you.

Start treating the root cause - your hormone imbalances.
What is the Structure of The Power of Hormones Progam?

There are two core components to the Power of Hormones Program.
The first is the main Power of Hormones Book which will not only give you a good understanding of the complexities of hormones and how they relate to women, but it will also give you the optimal ranges for YOUR hormones, diet and lifestyle advice as well as the ultimate low down on supplements, herbs and alternative medicine.
The second and very vital component is the Power of Hormones Workbook. This spiral-bound book will become your symptom diary, it will hold your own very personal tactical plan for every doctors visit, and it will show your progress from today to the day you regain your health.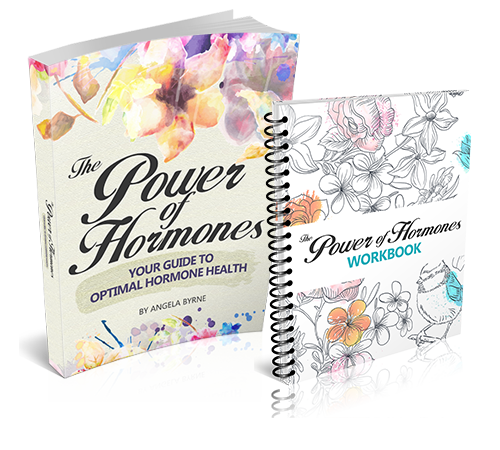 On top of the core program you will also get the Power of Hormones Complete Audio Edition.
I understand you have a busy lifestyle and time is short, so I have made it super simple to go through the system at your leisure…
Just save the Power of Hormones audio files to your iPod, mp3 player, mobile phone, or even to your car audio, so that you can go through the system wherever, and whenever you like…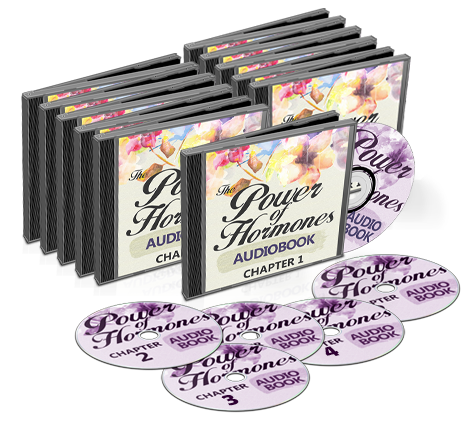 I will also include the Bloat Banishing Solution. This is an exclusive guide to the 6 Essential keys to a clean gut, flat belly & inner happiness...
Imagine being able to finally know how to solve this devastatingly annoying symptom... simply and instantly!
Next, Double Your Energy... Finally a handbook that shows you the quickest way to ditch your fatigue and find your energy!
This final super bonus is something a little shocking and is not something I can give out to everyone, but if you order right now you'll receive...
Eating for Hormone Health – the ultimate guide on what to eat to support your hormones!
I found it so surprising how much what we eat affects our hormones... even the healthiest of foods can be detrimental to your hormonal health if you don't eat for your particular hormone situation.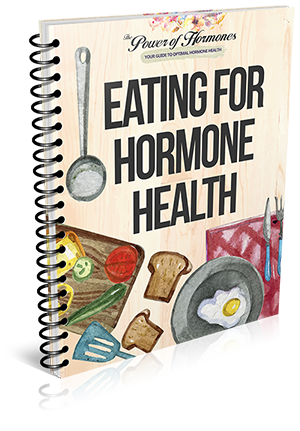 What is the Goal of This Program?
The goal of this program is to educate women on hormone health, to give them the tools they need to identify the root cause of their symptoms and enable them to make their own decisions on how to treat it.
I also want to raise awareness about the significant impact unbalanced hormones have on a woman's life. That it is not okay for women to have to 'just put up with' these debilitating symptoms.
Together we can create a community of like minded women and change the attitudes of those who are responsible for our health.

Requirements

Before you commit to purchasing this program you need need to make sure that you are ready. Please make sure you can say yes to all of the following questions:
Are you prepared to read Power of Hormones in its entirety at least once?

You need to be prepared to use the Power of Hormones workbook so that you are able to make quantitative judgements on what is and isn't working.

You may need to be open to altering your diet and lifestyle to assist with balancing your hormones.

Finally you have to be ready to commit to putting yourself first so that you can be the best you for your family.
Start Your Journey to Wellness
The great thing about The Power of Hormones Program is that you are in charge. You choose how fast you move through the program and you will be able to discover your own root causes for your symptoms.




This program will allow you to completely take charge of your health and your healing.

You will become an expert on hormone balancing and how to banish your symptoms.

Here's what other women have to say after using the Power of Hormones...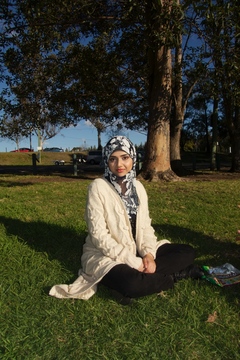 Shahzeen Siddiqui
Nutritionist, Australia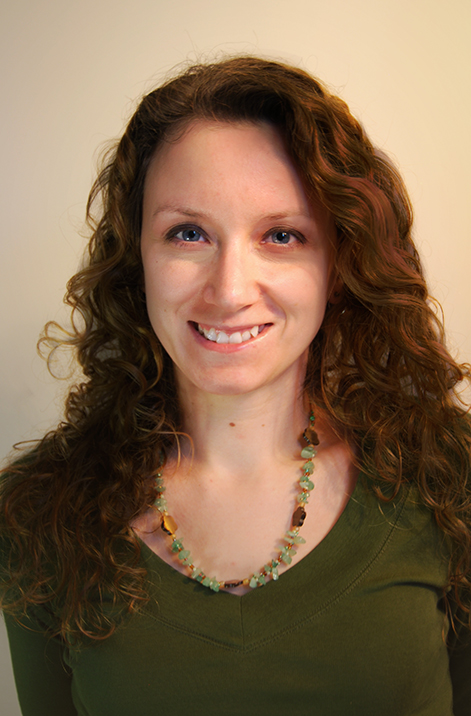 Sandra T.
Roxton Pond, USA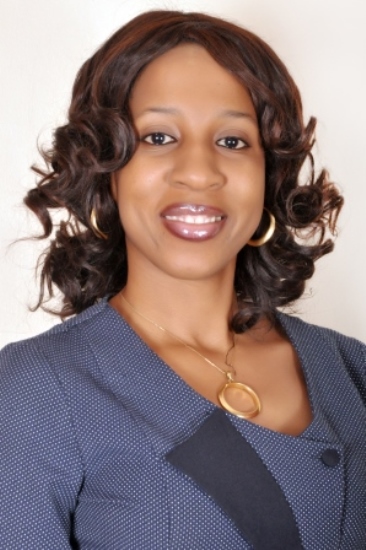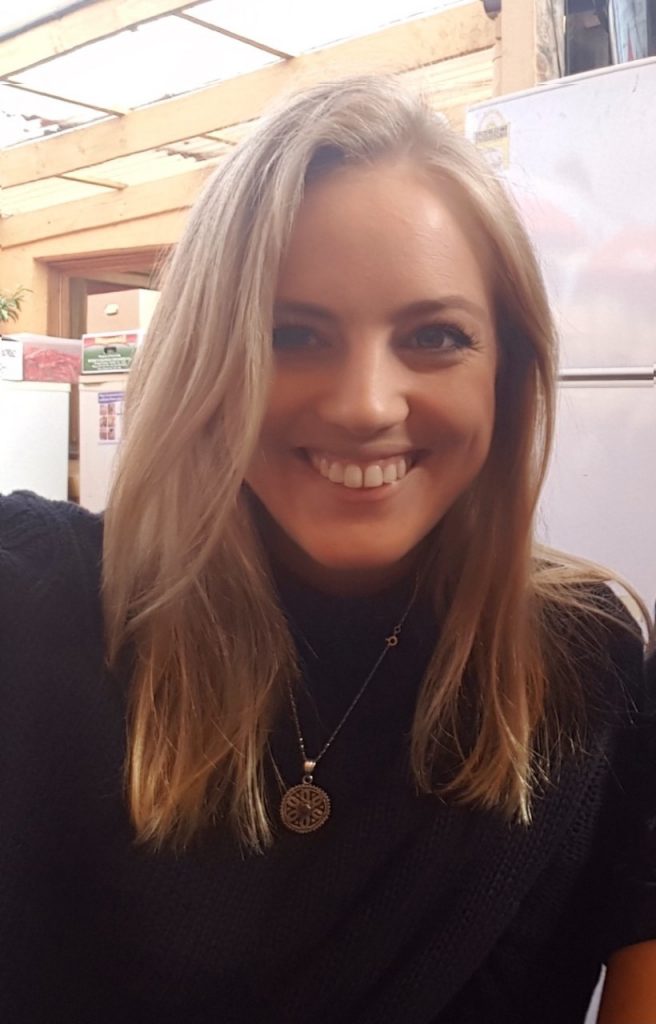 Jessica Collinge
Seaford, Australia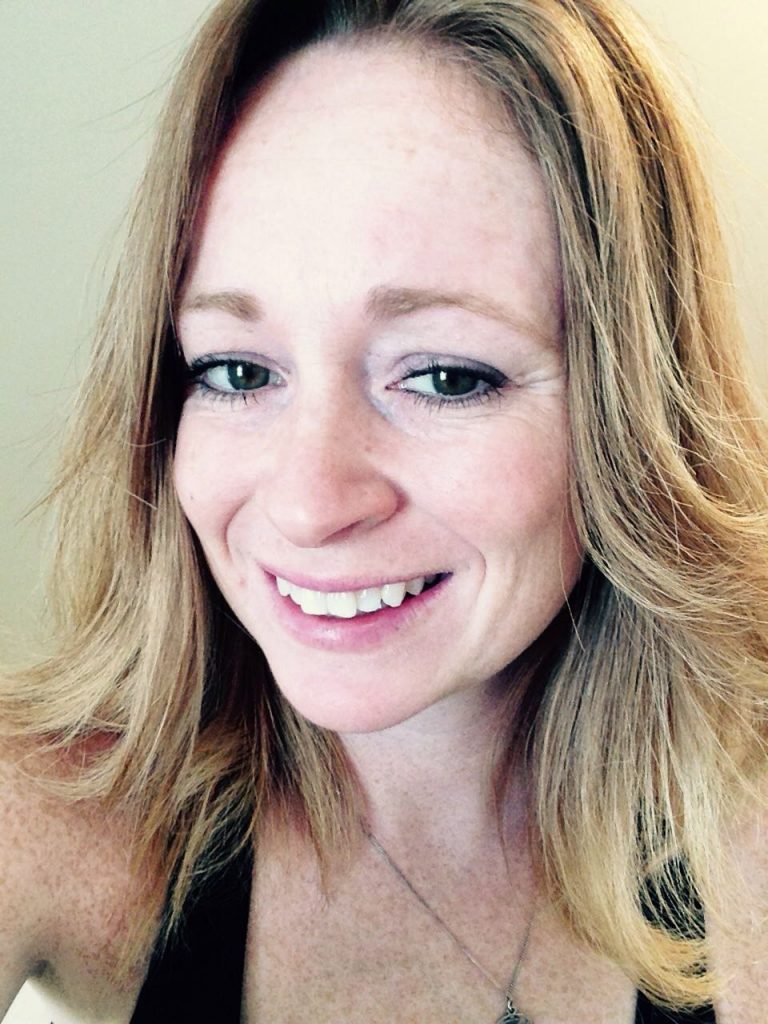 I suffer from a hormonal disorder known as PCOS and I am interested in understanding how to help reduce the symptoms and manage my condition better. I am also a nutritionist and this book will help me gain more information with regards to hormonal disorders and their treatment.
I would say that this book should be read by everyone whether or not they suffer from any hormonal disorder. I believe that everyone should be aware of the basics of the hormonal processes in our body and what can go wrong. There are high chances that at least once in everyone's life some sort of hormonal disturbance occurs and with this book everyone can grasp the basics of hormones and look for treatments should any problems arise.
...For someone with minimal knowledge about hormones, reading "The Power of Hormones" feels like going through an excellent summary of hundreds of books on the topic. You could sit in a library for days trying to digest the info by yourself, or you can take an hour or two to read Angela's book. It's an easy read, with plenty of lists and tables to refer to, focusing exactly on what you need to know. It's an easy decision, and if you've been living with hormone imbalances, one that might just change your life!
I had a serious problem of low libido and a friend recommended this Ebook to me. I was a bit sceptical but at that point in my life I was desperate for something to change.
The best part for me was how I was able to discover what hormones were responsible for my inadequacy, how they affected me and knowing the best options to handle my inadequecy. It was concise and transparent-giving room to all options available and not restricting my solution to one regimen.
All women need this book. Please, please and please read "The Power Of Hormones" Ebook. It will open your eyes. I would have given your mine but its now beside my bible on the bedstand. Do place an order so you reap as I have.
...Particularly poignant for me, was the chapter addressing our adrenal glands. Having experienced almost all the symptoms of adrenal hormone insufficiency and having long struggled with not being able to identify why I was so often feeling burnt out, irrational, faint and dizzy, it was a relief to read that there is an explanation, and with an explanation, a course of treatment.
Ultimately, Angela instils in you the confidence to know that you can bring your body back into balance and health by harnessing the power of hormones.
During the course of your pregnancy you hear many things about how your body will "change" after child birth and sure I had heard some people say how your hormones will be out of whack but I didn't believe how crazy it could get until I delivered my first child. When she was just a few months old I was suddenly breaking out in hives head to toe, I was allergic to things I had never been allergic to before AND my weight loss was out of control! Doctors sent me around from Dermatologist, to Allergy specialist even to a Psychologist! Nothing was changing until a girlfriend of mine with Endometriosis lent me your book! Once I started learning about hormones and functions I knew exactly what my issue was and managed with your help to get it under control! I've honestly never been so grateful for an eBook in my whole life!
Thank you so much!
Rest Assured That You Have A 100% Money Back Guarantee... So You Are COMPLETELY Covered, No Matter What

Certificate of Guarantee

60 day 100% Money Back Guarantee
Try The Power of Hormones
for yourself for 60 days.
If for ANY reason you are not satisfied,
simply email me for a no-hassle 100% refund

Angela Byrne
Power of Hormones Founder
I want you to feel confident about purchasing The Power of Hormones today, so I am giving you my 60 day money back guarantee to ease your mind.

You will get the system for a full 60 days with absolutely no risk to yourself.
You can take it home, test it out, and see for yourself the amazing effects it has had on your life and your health. Once you have started using my methods, I'm confident that you'll NEVER want to send it back!
But, if for some reason you're not totally ecstatic with Power of Hormones and the results you're getting, rest assured that you won't be out one cent. Just send me one quick email and I will refund your payment... Right up to the final day of this 60 day guarantee. NO QUESTIONS ASKED.
Yes! I want to join The Power of Hormones right now!
I know that I can be on the path to wellness and hormone harmony within minutes!
I am thankful that your 60-day guarantee means I can't lose!
I understand that if I hurry I can order THE POWER OF HORMONES Instant Download for just $99 $47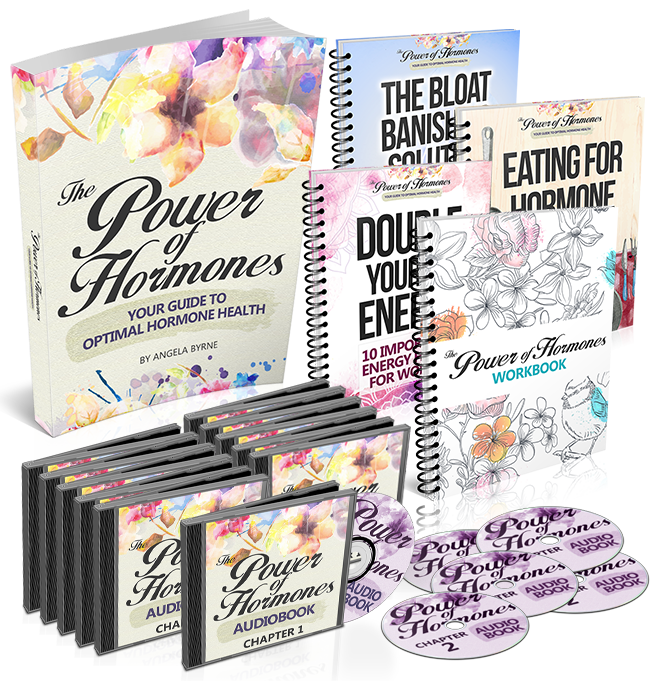 Please note that the book image is for visualization purposes only and that the actual product is digital.

Members Download Access provided by PowerOfHormones.com. Sold by Clickbank, one of the World's Most Trusted Online Retailers
5 reasons why ordering the Power of Hormones program right now will be the BEST decision you ever make…
1. Within a few minutes from now, you can gain instant download access to The Power of Hormones program and start learning the simple but devastatingly effective techniques that will INSTANTLY start transforming your life…
2. Hundreds of other women all over the world have already used my secret hormone balancing techniques to get their libido's back, energy increased, overcome depression and banish that excess weight. They are now able to enjoy their lives and feel completely in control of their health and their hormones.... and now you can do the same…
3. If you don't make the decision to take action and become the healthiest and happiest you want to be RIGHT NOW, you may always live in hope and regret that you never did the one thing that has the potential to change your life for the better… The one thing that has the potential to make you feel well and happy.
4. If you act TODAY, then you're guaranteeing that you'll receive the absurdly low $99 $47 pricing, plus the five limited-time only super bonuses. You don't want to let this ridiculously amazing deal pass you by!
5. With your 60 day money-back guarantee, there is literally no risk for you. If you aren't satisfied for ANY reason, or The Power of Hormones Program doesn't live up to every last expectation you have, just send me an email and I will refund your payment immediately… Right up to the final week of my 60 day guarantee!
I look forward to getting an email from you, telling me about all the amazing success you've experienced using the Power of Hormones program.
Every email and letter I receive from my wonderful clients gives me an enormous sense of pride, so please write and tell me your story…
Begin your journey to optimal health today…
Your friend,

P.S. This course is an electronic download so you can get started right away! No Shipping, No Waiting! And remember, this heavily discounted price of $99 $47 is not going to be around for long, so if you want to get The Power of Hormones Program with the five added bonuses worth over $300, you need to act NOW! Don't wait another second to start feeling full of energy, happy and in love with your life.
P.P.S. Remember you have nothing to lose by ordering The Power of Hormones Program, no matter what country you're in. Remember you are backed by my 100% Satisfaction Money-Back Guarantee. If for ANY reason you are not completely satisfied, send me an email within 60 days of your purchase and my friendly customer support team will issue you a full refund, immediately!
P.P.P.S. I don't want to put pressure on you, but if you're even a little tempted you need to grab this amazing, life-changing opportunity while you still can!
Yes! I want to join The Power of Hormones right now!
I know that I can be on the path to wellness and hormone harmony within minutes!
I am thankful that your 60-day guarantee means I can't lose!
I understand that if I hurry I can order THE POWER OF HORMONES Instant Download for just $99 $47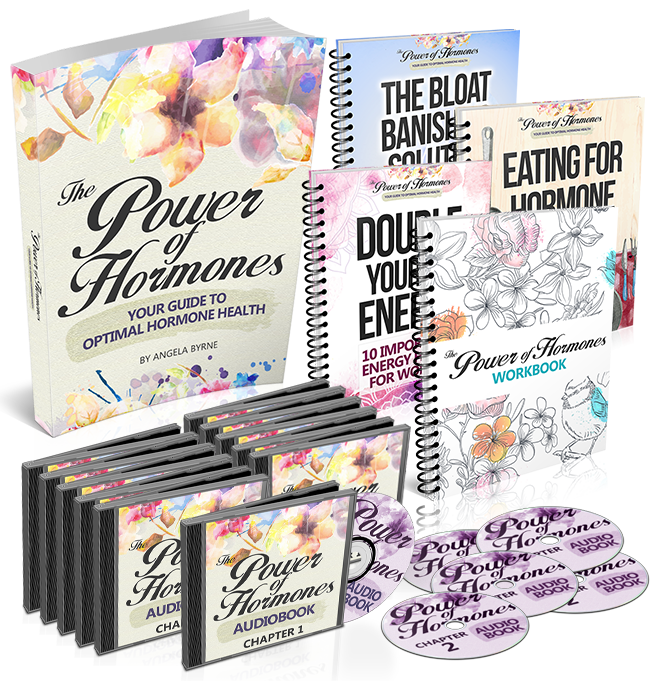 Please note that the book image is for visualization purposes only and that the actual product is digital.

Members Download Access provided by PowerOfHormones.com. Sold by Clickbank, one of the World's Most Trusted Online Retailers
The website's content and the product for sale is based upon the author's opinion and is provided solely on an "AS IS" and "AS AVAILABLE" basis. You should do your own research and confirm the information with other sources when searching for information regarding health issues and always review the information carefully with your professional health care provider before using any of the protocols presented on this website and/or in the product sold here. Neither ClickBank nor the author are engaged in rendering medical or similar professional services or advice via this website or in the product, and the information provided is not intended to replace medical advice offered by a physician or other licensed healthcare provider. You should not construe ClickBank's sale of this product as an endorsement by ClickBank of the views expressed herein, or any warranty or guarantee of any strategy, recommendation, treatment, action, or application of advice made by the author of the product.